Lia Ozolins-Baker: Director
I have owned The Prep School since 1996 – twenty-five years – WOW! – what memories! I have my Masters' degree in Educational Leadership from IU, taught Kindergarten for 10 years, and have taught at Ivy Tech Community College in the Education Department for 20 years!  I reside at Amelia Island in Florida and enjoy playing tennis, golf, pickleball, listening to live local bands, and having fun with friends (and my main squeeze – Mike Baker)! We are BIG football and sports fans – and are ready for Fantasy Football, college football, actually, ANY SPORTING EVENT!  I am "one cat short of crazy", so I have four and you might find a few regular raccoons, armadillos, and opossums in my jungle of a backyard…  Looking forward to a new adventure this school year.  
I am originally from Pittsburgh, Pennsylvania (Go Steelers!) but moved to Indiana in 1997. I graduated in December of 2012 from Indiana University with my Bachelors' degree in Elementary Education. I started substitute teaching at The Prep School in August 2006 and received my Indiana Teaching License in 2019. My son Jacob and my daughter Hailey are both graduates of the Prep School. I enjoy music, cooking, and spending time with family and friends.
Kaitlynn Hudson: 5's Teacher
I was born in Bloomington, IN and raised just outside of Monroe County in Solsberry, IN. I have an Associates Degree in General Studies from Ivy Tech and discovered my passion for education while obtaining this degree, leading me to my current pursuance of a Bachelor's degree in Elementary Education through WGU! I am the oldest of 3 children and grew up on a hobby farm just outside of Bloomington where we owned all kinds of animals over the course of my childhood. I have an extra special love for abnormally large animals, so I have a Great Dane named Titus, a collie-mix named Miley, and 2 large rescue cats named Oscar and Toby. I enjoy being outside with my pups, kayaking, dancing/listening to music, watching movies, spending time with friends and family, and pretty much anything else that keeps me busy! I am so excited to start my journey with The Prep School this 2020-2021 school year and make fun memories with my students and co-workers.
Madison Deckard: 4's Teacher
Hello, my name is Madison Deckard. I am so excited to be apart of The Prep School. I have lived in Bloomington, IN most of my life. I was born in Dallas, TX, and moved here when I was 7. I am married to my amazing hubby, Larry. We have 6 wonderful kiddos, Kailyn (8), Asher (7), Kendal (5), Remi (4), Everly (2), and Beau (2months). I have been teaching preschool for almost 8 years and hold my CDA. I love everything about teaching kiddos and watching them learn and grow. Outside of work I enjoy taking walks and bike rides with my family, spending time with my 3 sweet kitties, Layla, Pumpkin & Leo. I look forward to getting to know all the children and their families!
Mary Baker: 4's Teacher
 I graduated from Indiana State University in Terre Haute Indiana with a Bachelor's Degree in child development and family life in 2006.  I started my career in 2007 working with various age groups from infants to 5-year-olds. I enjoy spending time with my family, traveling, swimming, and playing tennis. I'm excited to start my new adventure with The Prep School! 
I am Catherine, but I go by Cat. I moved to Bloomington, Indiana in 2013 after being born and raised in Eagle River, Alaska. Family means everything to me and I treasure being close with mine. I earned my CDA technical certificate through Ivy Tech in 2019 and plan on continuing on to a degree in the near future. In the beginning of May, I married the love of my life in the midst of this insane pandemic! We are so happy and thankful we could still make that happen. When I am not working, I love throwing the frisbee with my hubby, playing with makeup with my sister, music and concerts, baking, babysitting, traveling and adventuring, Netflix binging, scrapbooking and taking care of my sunflowers. I love working at The Prep School and trying to provide structure and normalcy for your children during this crazy time!
Hello! My name is Hope and I'm a substitute teacher here at The Prep School. I am from Terre Haute, IN and now reside in Bloomington. Currently, I'm student at Indiana University studying Fitness and Wellness. I am a former Indiana Softball player and love being active and interacting with people, especially youth. I have always enjoyed being involved with youth sports because they're always active and energetic like me! When I'm not working, you can find me at a gym, with my family, or playing with my dogs!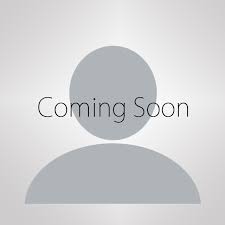 Paige Chitwood: Substitute
I have been subbing at The Prep School for about five months now and absolutely love it! I am currently a sophomore at Indiana University majoring in Psychology in hopes to go to grad school to become a Developmental Psychologist. I love sports, planning, helping others, and of course spending time with my family and friends. I can't wait to continue to work with The Prep School students!
Hi I'm Emily Hudson, this is my first year at the prep school! I live on a 24 acre farm with many cats and dogs. My favorite things to do are read, draw, and explore the outdoors. I love working with kids and making sure to make sure their day is the best it can be.