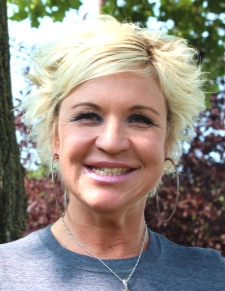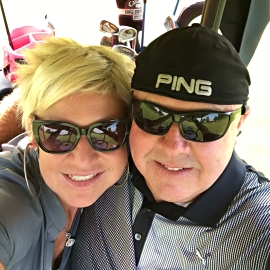 Lia Ozolins-Baker – Director
I have owned The Prep School since 1996 – WOW! – what memories! I have my Masters' degree in Educational Leadership from IU and plan on getting my Doctorate in the same area of study. I love traveling to warm places, playing tennis, reading, and dancing/listening to live local bands/having fun with friends (and my main squeeze – Mike Baker)! We are BIG football and sports fans – Go COLTS and IU!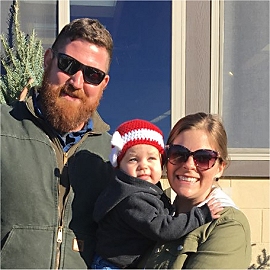 Cassie Oliver – Site Director
I've been a part of the Prep School since April 2007. I was born and raised in the Bloomington – Unionville area and currently reside in Unionville with my husband Matt and our daughter Lucy. I earned my Associates' degree in Early Childhood Education through Ivy Tech State College. I have worked in all grades/ ages at The Prep School and have worn many hats over these past years. I LOVE the kiddos here like they are my own. I am your "go to girl"- so if you need anything at all please ask! Looking forward to a FUN year!


    

Brittany Chastain – 3's POD
I was born in Bloomington and lived here half of my elementary years. I ultimately ended up graduating from Bedford North Lawrence High School and after a short stint of living in Indianapolis ended up living back in Bedford. I currently live with my husband, Joseph, my daughter Isabella "Bella", my daughter Charlotte "Charlee" and my kids before my kids, Lucy (pug) and Caesar (boxer) and I can't forget about our newest addition Duke (boxer). I graduated from Ivy Tech in May 2017 with my Associate's Degree in Education and am currently attending Western Governor's University for my Bachelor's Degree in Interdisciplinary Studies (K-6th grades). I have always enjoyed being around children and getting to interact with them. It wasn't until I decided to work from home after having my second daughter that I enrolled in school and ultimately decided to combine my passion for teaching and learning with my love for children and get my degree in elementary education. Something interesting about me is that I actually attended The Prep School back in 1991-1992 for preschool. Due to the advanced curriculum and great teachers, I was able to skip kindergarten and go straight into first grade. I am excited to be part of the wonderful staff at The Prep School and begin my teaching career here. My ultimate favorite thing to do is going to Lake Monroe on our boat and fishing, a hobby my grandfather taught me when I was a little girl and now I am able to pass on to my girls (although they dislike baiting the hook). I also like baking cakes & cupcakes and trying out new recipes!



Megan Olson – 3's/4's POD
I am from Carmel, Indiana. I recently moved into an apartment with my fiancé. We are getting married in the fall of 2018! I graduated from IUPUI in May 2016 with my degree in Elementary and Special Education. I absolutely love children and have a passion to teach them new things. I love seeing the "light bulb" moment when they finally understand something that I taught them! I love animals, we have 3 dogs and 2 kittens. In our spare time my fiancé and I enjoy working out, cooking, baking, and spending time with family and friends.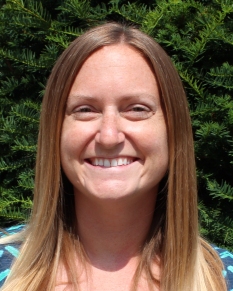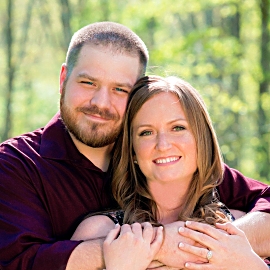 Stephanie Snoddy – 4's POD
I have had a life-long passion for teaching young children and aiding in their development. I grew up here in Bloomington and attended Indiana University, where I obtained a Bachelors' Degree in Elementary Education. My fiancé, Nathan, and I love to travel and spend time with family and friends. We also enjoy hiking, camping, and boating on the lake.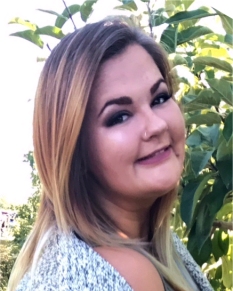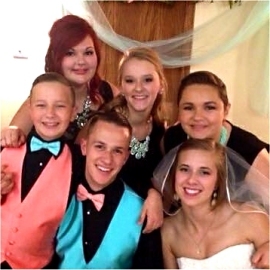 Catherine Gillquist – 4's/5's POD
Hello! I'm Catherine Gillquist, but I go by Cat. I moved to Bloomington, Indiana in 2013 after being born and raised in Eagle River, Alaska. Family means everything to me and I treasure being close with mine. I have loved working in childcare settings for the past 4 years. I am currently working on my CDA technical certificate through Ivy Tech. When I'm not working, I love music and concerts, baking, babysitting, traveling and adventuring, Netflix binging, watching Hallmark movies with my Gram and anything Pinterest related.


   

Jen Posson – 5's POD
I am originally from Pittsburgh, Pennsylvania (Go Steelers!) but moved to Indiana in 1997. I graduated in December of 2012 from Indiana University with my Bachelors' degree in Elementary Education. I started substitute teaching at The Prep School in August 2006 and here I am today! My son Jacob and my daughter Hailey are both graduates of the Prep School. I enjoy music, cooking, and spending time with family and friends.


   

Susan Williams – 5's POD
I am originally from Arkansas where I graduated from Lyon College with Bachelors' degrees in Early Childhood Education and Psychology. My husband, Noah, and I moved to Bloomington and really love the area! We have one son, Miles. In our spare time, we enjoy traveling, cooking, baking, and spending time with friends.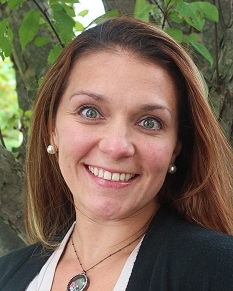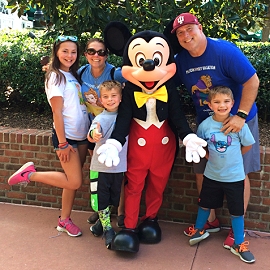 Amy Mason – Music
I started my tenure at The Prep School in 2000. I have worn many hats at the school including teaching in each POD as well as Kindergarten. I have been the director, music teacher, and art teacher as well! I have a degree in Education and Theatre from Wittenberg University. My husband Rob and I have 3 children who have all graduated from The Prep School. Our family wouldn't be complete without our sweet dog Lilly. We keep very busy with hockey, baseball, soccer and show choir. I absolutely love teaching and truly enjoy being a part of our Prep School community!
amym@theprepschool.net