Thank you for supporting The Prep School!
---
Scholastic Book Club
Scholastic Reading Club Online
Use our one-time School Activation Code: HMGCT
With the Scholastic Reading Club:
Every book you buy earns FREE Books for our classroom library
Choose from handpicked, grade and reading level specific books for your child
You can choose from thousands of books, value packs, and Storia eBooks
Orders can be submitted at anytime throughout the school year
Earn FREE Books for our school and classrooms
If This Is Your First Time Ordering Online:
– Register at Scholastic Reading Club, click on "First Time Here? PARENTS"
– Enter the one-time Class Activation Code for The Prep School (HMGCT)
---
Dine and Donate Nights
During the school year we have scheduled Dine and Donate Nights at eateries in Bloomington. This is a great opportunity to mingle and meet other Prep School families and to support The Prep School!
Flyers for these donate nights are posted here on our website and will also be noticed around the school as the dates for these events approach. You do not need to have your flyers on hand when attending such events. Just be sure to mention to your server or carry-out order cashier that you are participating in The Prep School Donate Night fundraiser.
Texas Roadhouse gives back 10% of the total food amount spent.
Dine In | Carryout | Open 11:00 am – 10:00 pm | 110 Franklin Road, Bloomington, IN 47404 812-323-1000
Bucceto's gives back 20% of the total food amount spent.Dine In | Carryout | Delivery | Open Every Day at 11:00 am
East 3rd & the Bypass (behind CVS) | 331-1234 or West 3rd St & Liberty Dr (in front of Kroger) | 323-0123
See full menu & specials at www.buccetos.com
---
Parents' Night Out
Make your kid free plans now and send your children to a safe and fun-filled event at TPS.
Parents' Night Out is from 5:00 p.m. to 10:00 p.m. and the cost is $25.00 per child. Siblings (cousins, friend, relatives) or TPS students (ages 2 to 12) are welcome to attend. Friends of TPS are welcome to attend, too! Children can bring pj's, if they want to change into these at some point. PJ's are NOT required.
Again, we like to call Parents' Night Out a WEEKEND PARTY for the children! If you have further questions about PNO, or if you would like to sign up, please contact Jen Posson [email protected]
---
Box Tops for Education
Cheerios, Hamburger Helper, Kleenex, Nature Valley and many more support schools with the Box Top Logo
Clip them and place them in the plastic container in the welcome area at the front of the school
Each Box Top is worth 10 cents for our school!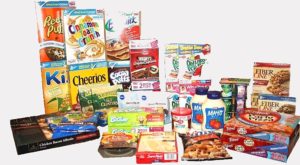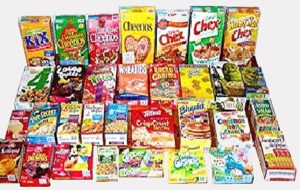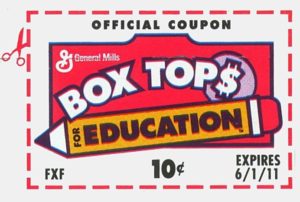 Look for the BOX TOP$ for EDUCATION Coupon